Studio Analytics - Mobile App
We offer the most comprehensive business analysis for your studio on the market.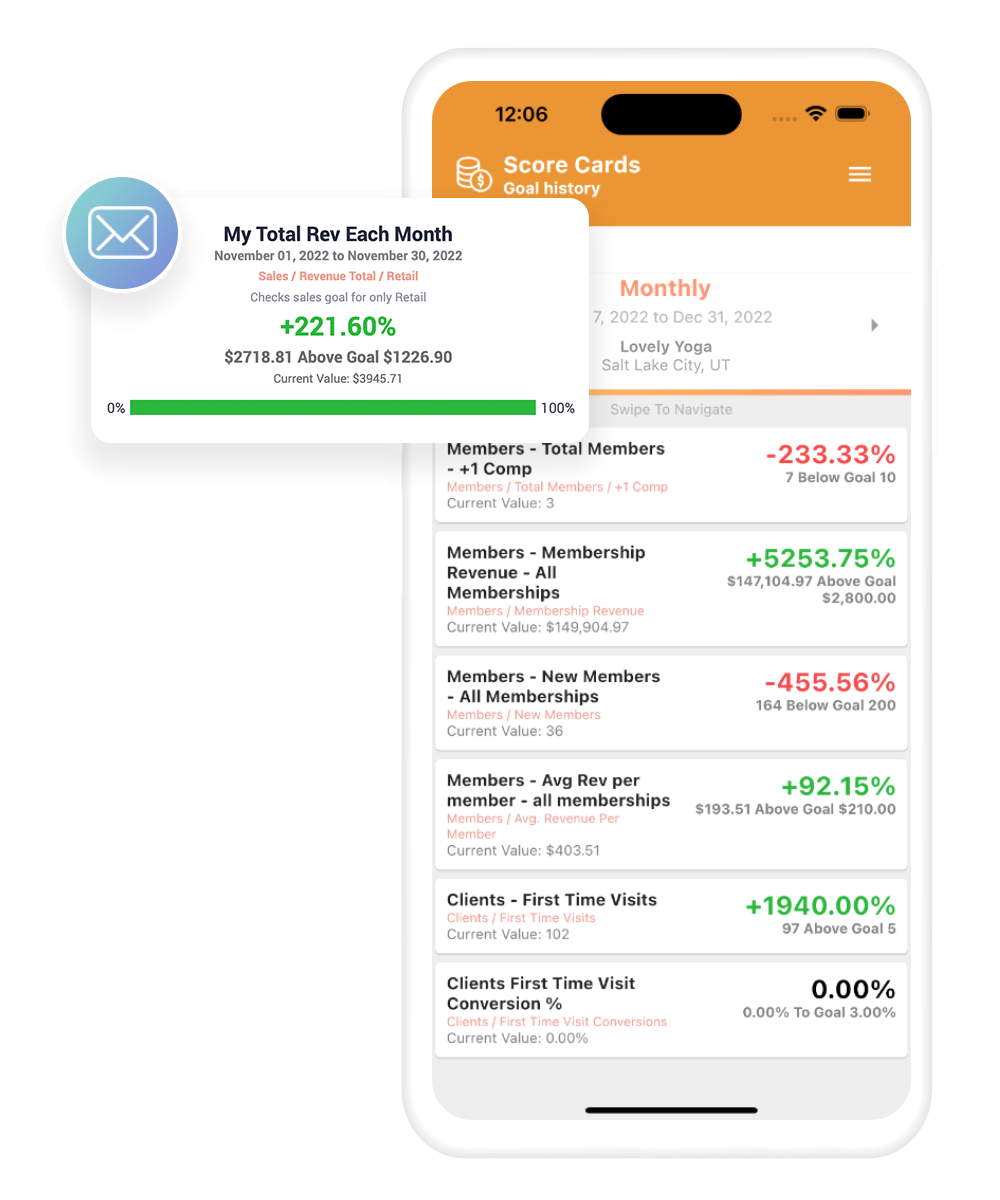 New

Feature
Daily Updates On Your Goals
Get Daily updates on your daily, monthly, and quarterly goals with our new in-app score cards.
Every studio is unique, that is why we have provided a solution that can help you stop using excel spreadsheets to figure out how your business is doing. With the new Analytic Score Cards, you can track and evaluate your success day to day.
Track Progress
Keep up to date with your goals progress, values and growth.
Multiple Goals
Goals for Sales, Members, Clients and Classes with multiple goal types.
Comprehensive Analytic Breakdowns
We have taken the most important data from our studio analytic report and brought it directly to your phone.
Our simplied mobile analytics pages can provide you a wide variety analytics to help breakdown your success. You'll be hooked once you can truly evaluate your business everywhere you go.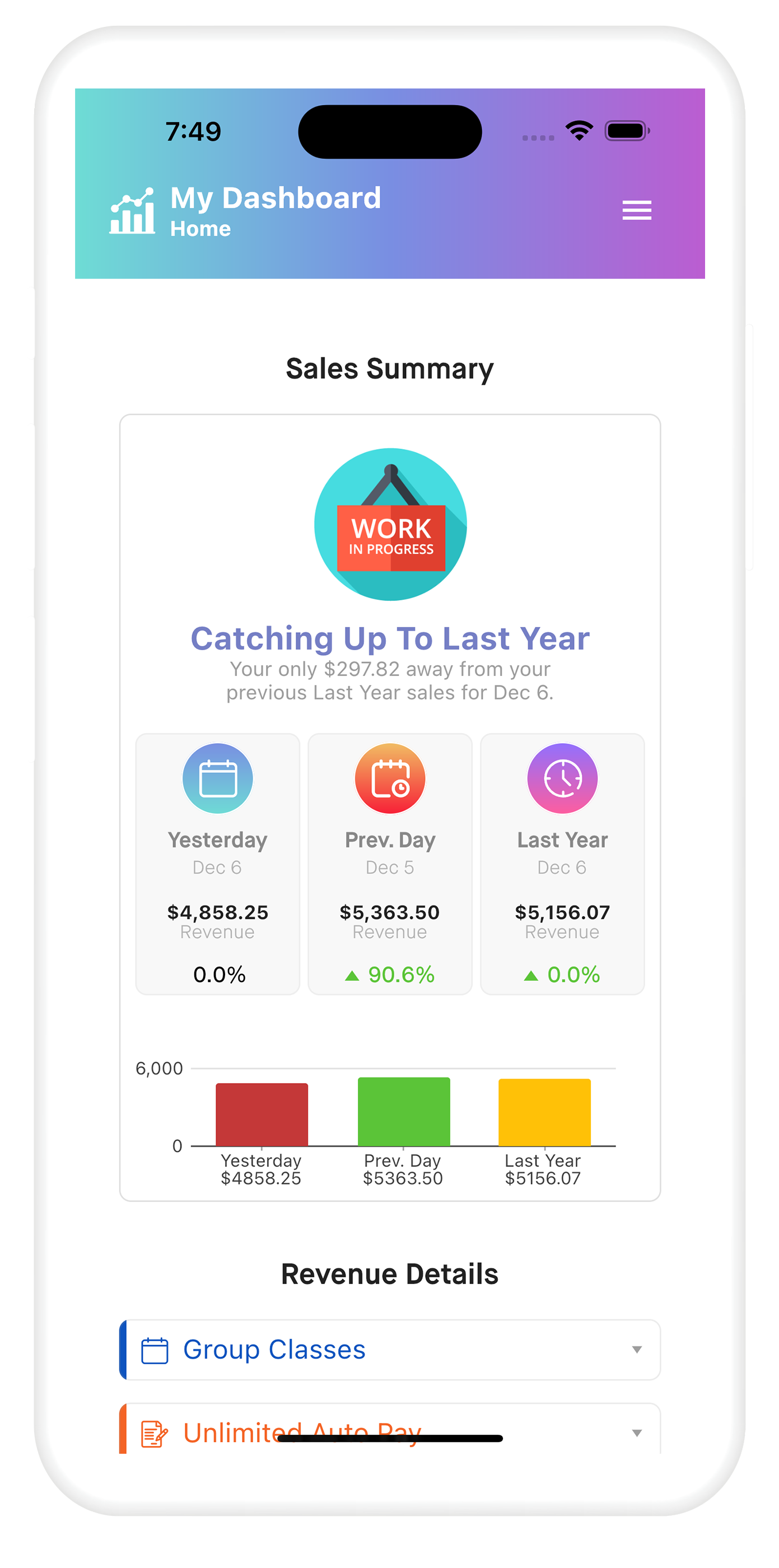 Dashboard
Comprised combination of data in one simple to read screen to save you time.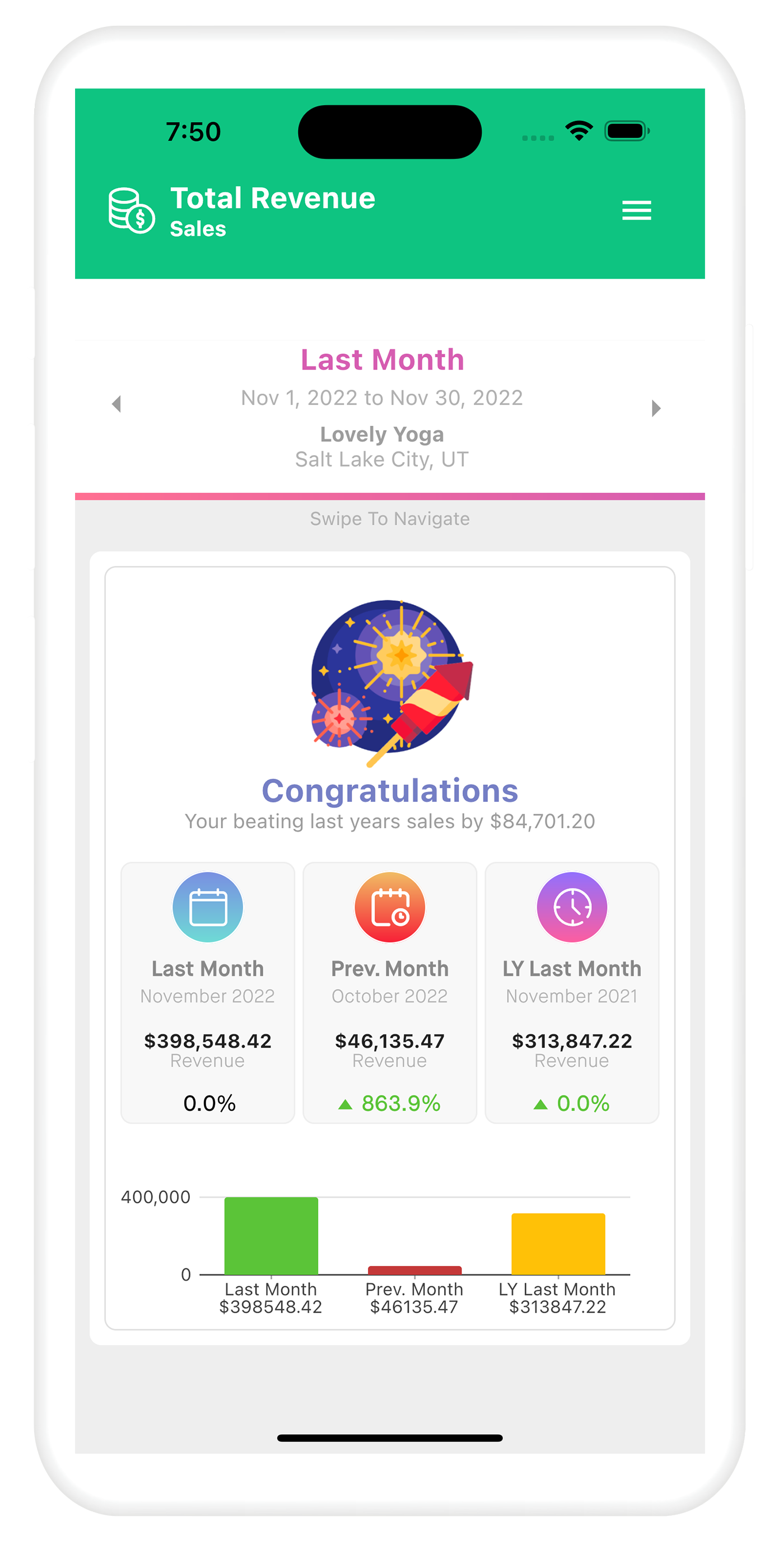 Sales & Revenue
Detailed breakdowns of sales and your revenue categories. Dive deeper and see your sales within a category.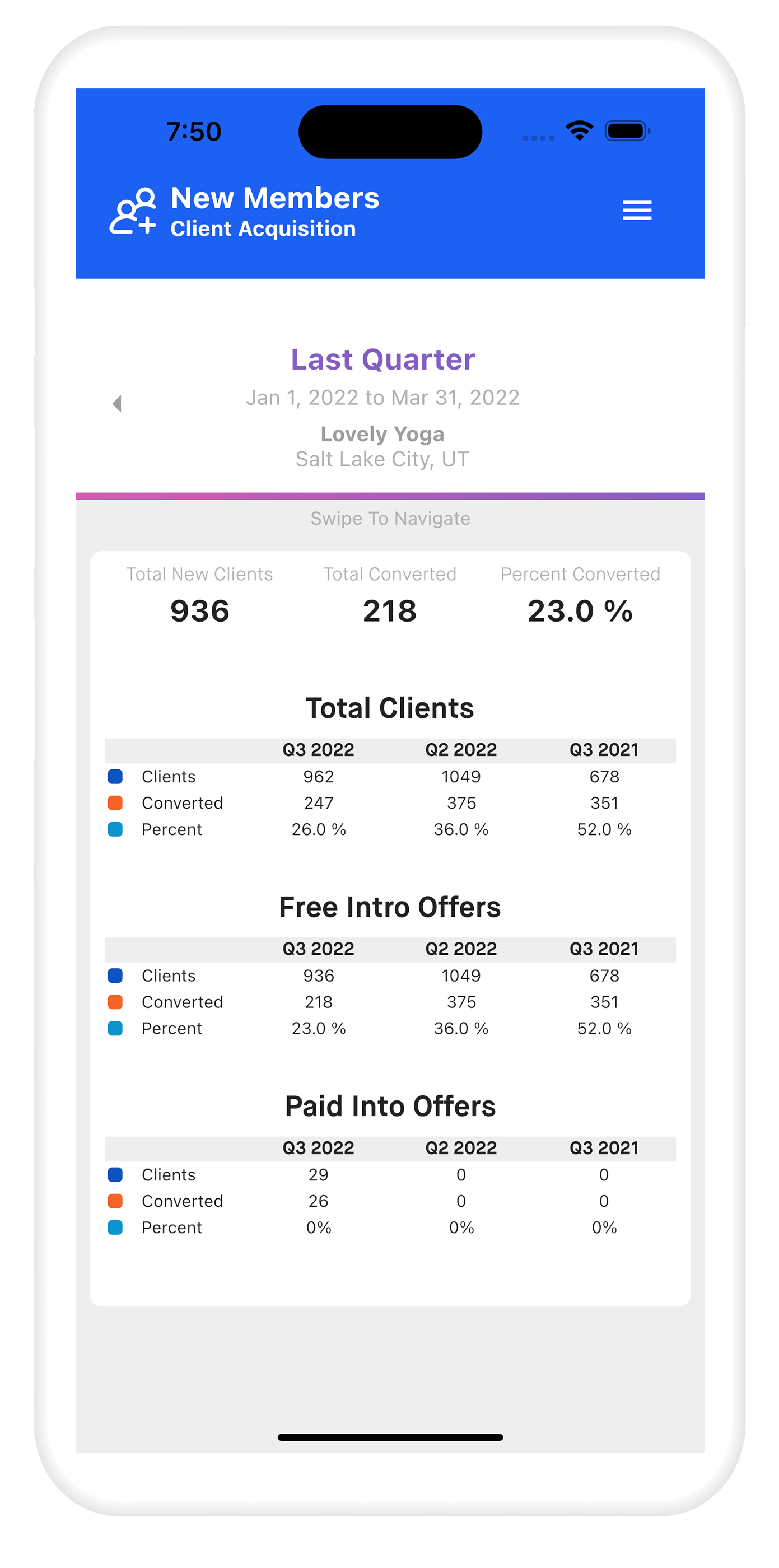 Client Acquisition
Check out your totals clients, converted to paid memberships. See how successful your into offers can be.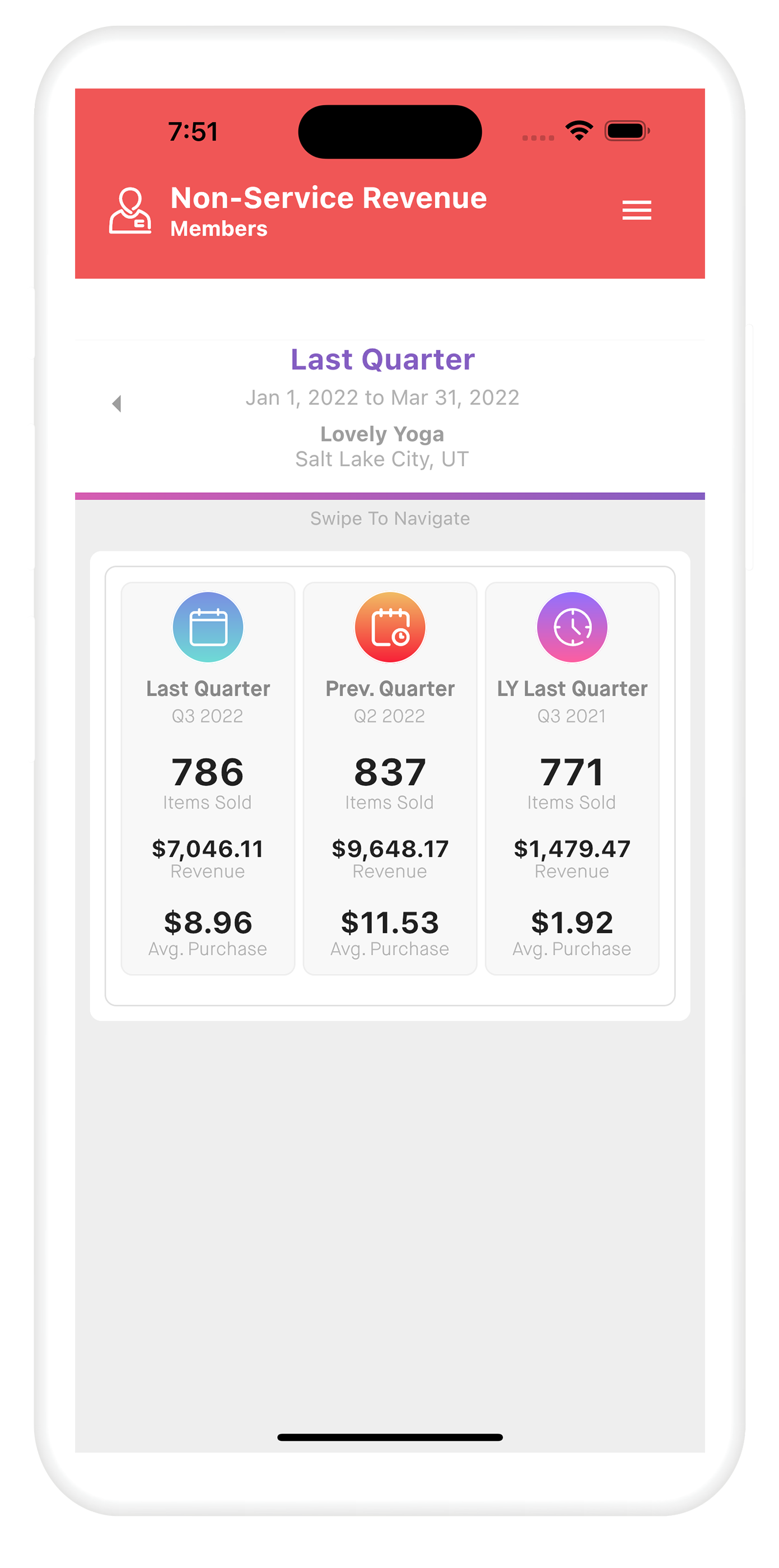 Members Analysis
See how many memberships you have sold, with the revenue earned, and your clients avg purchases.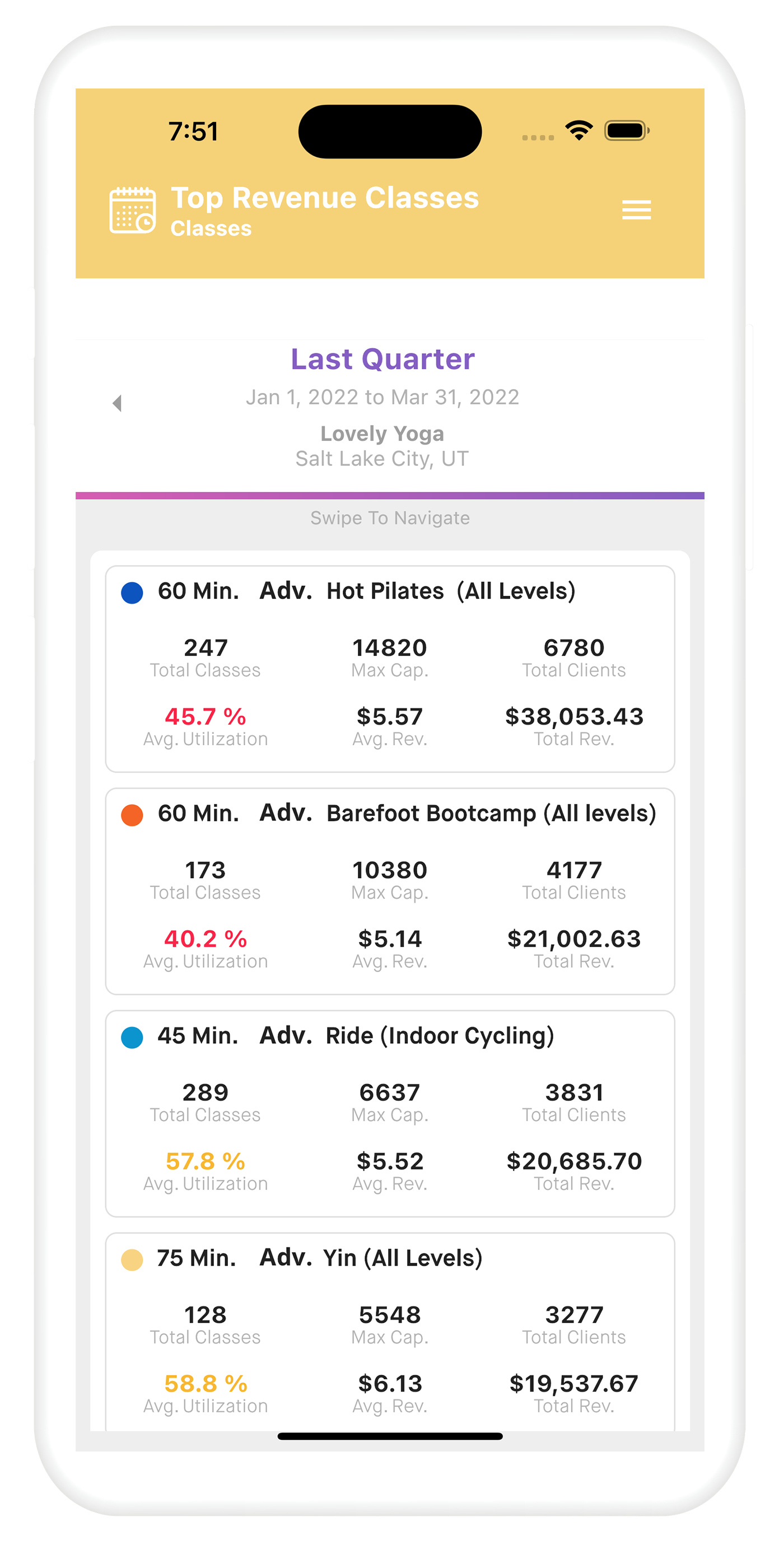 Class Analysis
Detailed breakdown of your classes revenue, totals, utilization and more. See the success of your classes in action.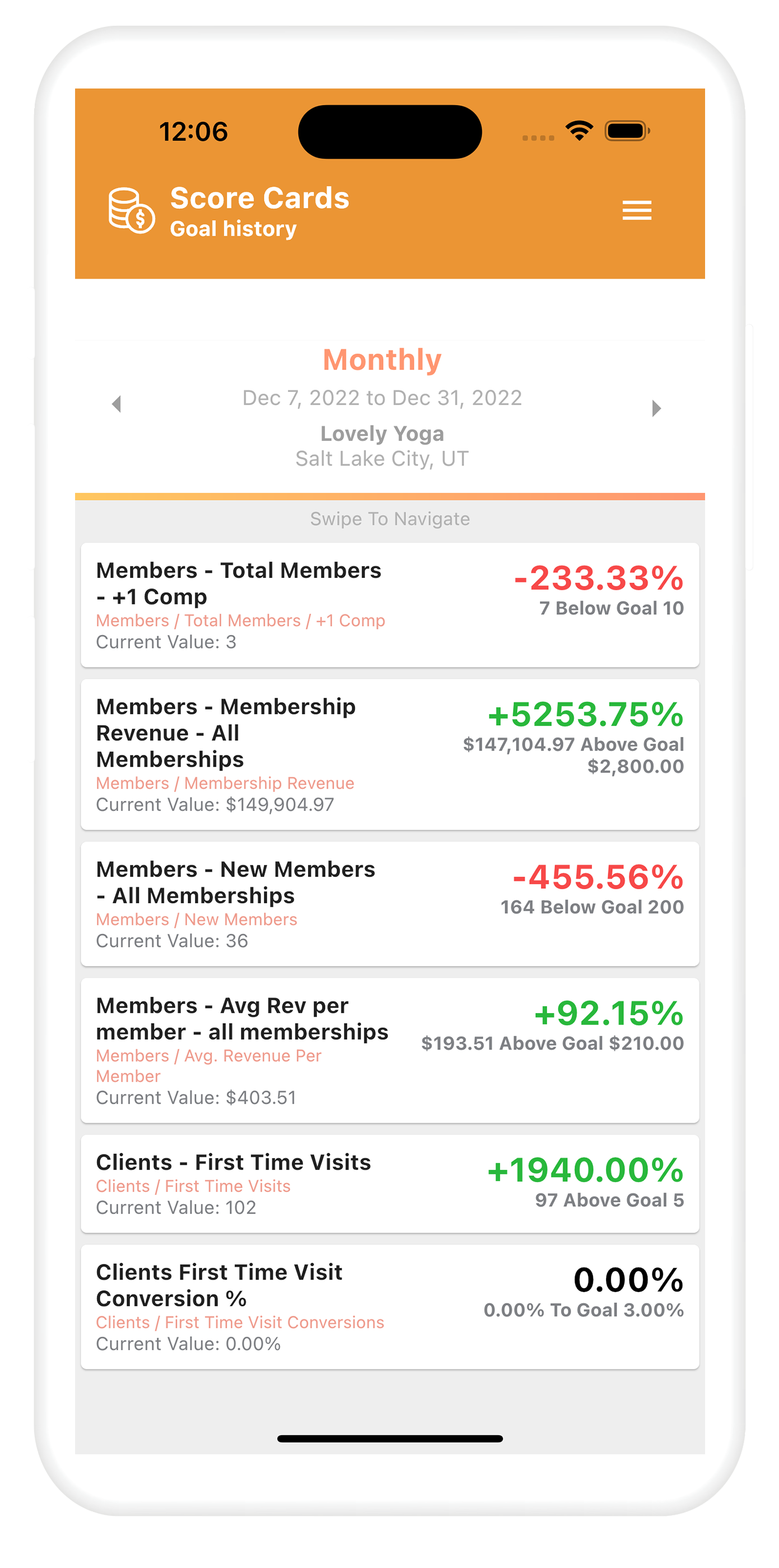 Daily Score Card
Get up to date information on the success of your business that you defined with goals for multiple analytics.
Unleash your business potential with Studioease Analytics Mobile Application
Looking For Access to Studio Analytics?
Get Started